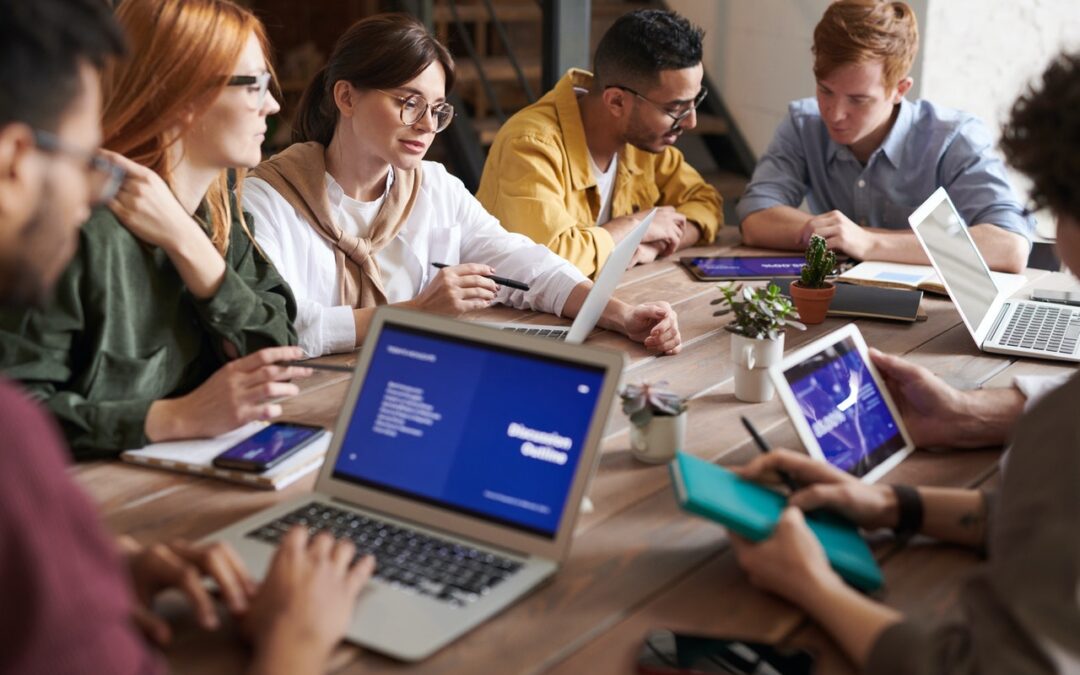 Design Thinking Applied to Re-Organizations
Reorganizing a company to solve complex problems, introduce innovation, improve business operations, and identify market opportunities requires design. Design Thinking can be used as a tool to transform or reorganize a company to identify innovative solutions to current problems.
The increasing rate of complex technology and business systems requires a creative workforce to continuously make improvements and sustain growth.
To bring about this kind of transformation, Design Thinking can be used to foster creativity in the process of validating new products and services, bringing innovative ideas to market, create a happier workplace for employees, and improving the business outlook.
What is Design Thinking?
Design Thinking is an innovative way to perceive people's needs and approach problems. It is people centric.
Solutions are based on evidence with information collected through rigorous research and conversations with people.
"A Design Thinking mindset is human-centered, solution-focused, and action-oriented. "
To bring innovations to products and services, Design Thinking encourages the process of questioning, assuming, the collaboration of employees, brainstorming, building prototypes, testing the newly created ideas, and getting continuous feedback.
Five Design Thinking Steps to Reorganization
Listed are five steps to approach reorganizational efforts using Design Thinking.
Identify the Current and Breakthrough State
Let us suppose there are two states of minds — State A which represents the current mindset and behaviors, and State B which represents the Design Thinking approach to innovation.
A project manager in State A defines their roles by ensuring the project is on schedule and submitted by deadlines. In addition, they ensure that the project is moving forward by having status updates.
Though the processes are essential, it is a passive way of getting things done. The approach reflects no involvement by multiple stakeholders, no critical thinking, or participation with various people to address challenges and resolve them collaboratively.
On the other hand, with a Design Thinking approach to solving problems, the project manager would shift role from being a controller to a coordinator and facilitator.
In this type of involvement, the project manager expands their role by taking ownership of solving any obstacles by collaborating with team members. It will require participation in the project planning, solving issues, and making decisions right from the start to the end to make sure all functions have the appropriate input throughout the project. The traditional processes involved in State A still exist, but you now have active collaboration.
Develop a Clear Process Map
The next step is to develop a clear map to avoid falling back into the same old habits. After knowing the clear roles that are needed as part of the reorganization along with the new expectations, you will need a process map to clearly assess which roles will be engaged while completing the project.
Team members should be on board to know how to prepare for fulfilling new expectations. This will prevent any redundancies since team members will see up front how their participation is going to make a difference.
Even if you know your roles but do not have a process map to follow, the strategies, expectations, and timing will create confusion. With a process map, teammates will know how to collaborate across departments of the company.

Develop Team Habits
To achieve collective collaboration, habits become an important aspect of reorganization. To develop team habits, it is important to plan, align on outcomes and expectations, resolve problems, and create decision-making combinations with the individuals, subgroup, and full team while also communicating outside of the group.
When your team members have a process map, they will know their respective roles and know the outcomes and expectations. This will help them to prevent confusion and decision fatigue. In addition, they will know what should be done and the right time to communicate effectively with members of other departments.
Meetings for Discussion and Solving Problems
Monitoring, tracking, and measuring can be done through technology in real-time. Verbal discussions are required to accomplish what cannot be done through technologies, like email, or Slack, etc.
"In person meetings to facilitate discussions are an important aspect of Design Thinking for reorganization."
The meetings should focus on gathering the collective intelligence of your team. To collaboratively encourage and engage in high-level problem solving and decision making. When the meeting is over, the team members should know that they are moving forward, not where they are in the project.
Report Progress
Reporting progress is another essential aspect of Design Thinking and acknowledging the efforts of team members makes them feel appreciated.
They will see how the efforts that they are putting into the project are useful, and that it is pushing it forward. Producing regular progress reports is an effective method to let everyone know their project is moving forward.
The reports can build confidence, a sense of purpose, and morale. It can also let them know if they are ahead of time and if they can set higher expectations next time or if they are falling behind. They can also address if the system in place is inefficient, and requires more conversations, validation, prototyping, and testing.
Conclusion
Design Thinking encourages an approach to reorganization by creating an environment where teammates collaboratively observe, implement ideas, and resolve issues.
They combine collective knowledge by bringing them on the same page and engaging in meaningful and productive discussions.
This is how reorganization can be done using Design Thinking. Rather than a few at the top deciding the new direction of the company, and pushing it down to everyone else, through active collaboration, dialogue, prototyping, testing, you get to focus more on the impact on people, which will ensure more effective adoption of change.