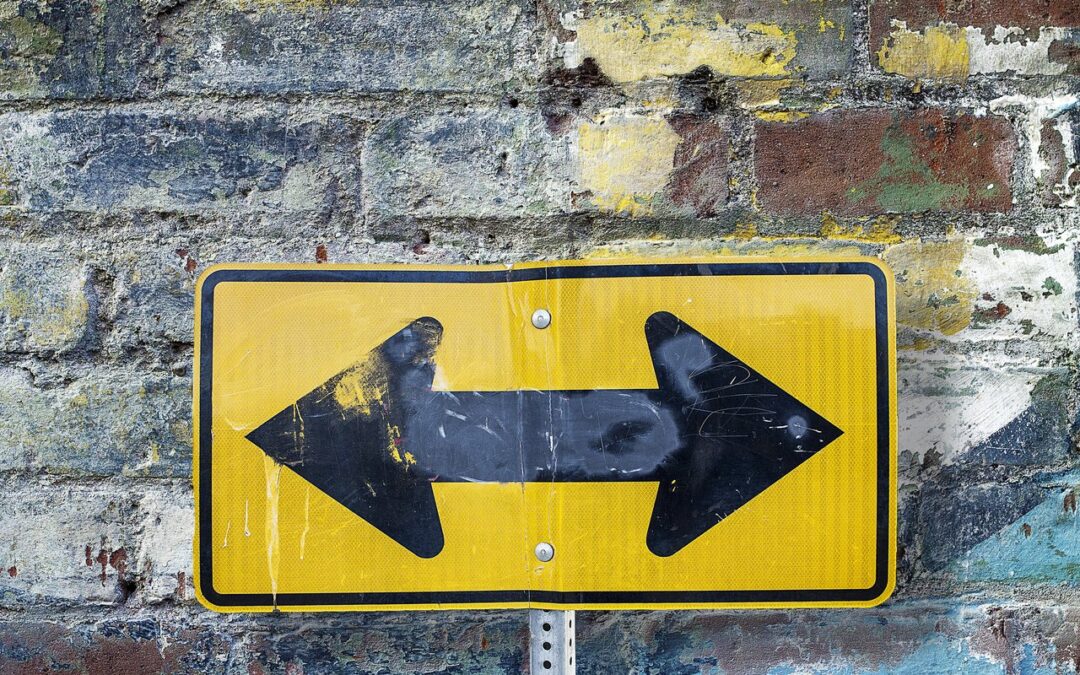 Enabling Career Paths for Employees is Good for Business
Defining career paths for team members can help you to retain the investment made to nurture great talent in your company. It also helps motivate people to actively contribute to the success of the company.
Leaders who don't take the time to create and execute career path programs that encourage people to realize a future with the company, are not only short-sighted, but aren't thinking about the long-term value the company can create by having loyal long-term employees.
Motivated and goal-oriented employees appreciate vision and value being a part of the workplace. When they are aware of their career path opportunities and receive positive push from leadership, they continue to perform their best.
Retaining good talented employees requires charting an engaging career path for them. It's an ongoing conversation that needs to become part of the company's culture.
Seven Ways to Enable Career Paths for Employees
1. Clarify Company Objectives
When you align people around your company objectives, you identify the right performers, increase employee engagement, and create a more dynamic and result-oriented work culture. There is nothing worse than to recruit someone with one set of expectations, and then fail to let them do the job they were sold on.
"It's ok to not be able to deliver on every expectation a new hire might have, as long as there is a transparent plan designed around them to get them there within a reasonable timeframe."
2. Communicate Objectives Clearly
Leaders must be hands on and be aware of what the company is trying to achieve. With clear expectations, they will be more engaged in the workplace and guide teams in the right direction. 
This is not to say that the top decides what needs to be done, and then demands this on the organization. Employees need to be involved in designing the company's plan, not just executing it. This will make them feel valued and help them see a bright future with the company.
"Top down leadership isn't leadership at all. Fostering interdependence across the organization creates a sense of belonging, and gives meaning to employees because they can have an impact."
3. Forget Vertical Career Paths
It is important to realize that in the dynamic work environment of our time, a career path can be devised in different forms. One can make a lateral shift, be involved in committee engagements, stretched assignments, vertical promotions, and reinvention. Keep these in mind when planning a chart of career progression for employees. Relevant training and curated opportunities will enable employees to find growth in specialization as they discover new paths, and new passions for themselves over time.
For example, someone in sales who has been adept at building trusted relationships for decades, may desire to become an executive coach and help others in the organization better manage relationships for impact.
4. Implement on a Large Scale What Works
It's important to make big shifts forward only after you've made small changes that have proven to be a positive force in the company. You can start this by focusing on a group of employees or a team. Devise a progressive path for them, and initiate innovative engagement measures in the beginning.
You will be able to handle small changes better and work on drawbacks as well. It is advisable to start with top performers as they will be more enthusiastic about change and motivated by new opportunities.
"Once you see measurable changes on a small scale, you can implement the strategy company-wide."
5. Encourage Career Conversations
Having a formal strategy is important in charting a path forward for anything you do. It is equally important to pay attention to informal moments in everyday working life. Try to catch-up with employees personally to get to know them better. You will be able to understand their challenges, concerns, and more importantly desires. This can help identifying areas that need focus in order to create a constant sense of belonging, growth opportunity and reward.
"We are either moving forward in life or defaulting to the obsolete past."
6. Utilize Technology
Technology has completely transformed work culture. You have to incorporate its benefits into your strategy. Be it communicating with your team informally through chats, or using Artificial Intelligence applications to evaluate team members. Modern technology is at your disposal to help you do a better job at just about everything.
When you identify the strengths and weaknesses of your team, you can guide them and provide specialized training to better equip them. When employees realize that you are investing in them and in their future, they will be more likely to embrace change and as part of their career paths, enthusiastically.
7. Define Key Success Metrics
When you know how to measure the success of your strategy in achieving the company objectives, you can work towards improving and modifying your efforts accordingly. Regular feedback from employees must be an integral part of this process. This will allow you to understand how employees are reacting to their career paths. You can also rely on other important metrics to evaluate employees.
Track employee engagement, internal mobility, number of alumni that return, and the impact on recruitment costs. When you see positive results in your team members and in their feedbacks, you can be sure that you are on the right track.
Creating a career path for employees will only be effective when you know of the obstructions in their path. Leaders need to actively participate in, and even try to launch frequent career transformation drives.
This will enable you to identify key performers, their strengths, and career aspirations. You can delegate work to them accordingly based on their aspirations and this will motivate them to work harder, but more importantly they will feel invested in the growth of the company.
"A great leader aligns employee goals with the company's objectives, not the other way around."
In a competitive talent marketplace, you must identify your key performers and engage them in designing the company's objectives early and often. With clear communication and active participation in the growth of the company, they will realize their value and potential for growth in the workplace.
Ultimately what you want to do is help employees recognize their essential role in the future of the company, by letting them proactively shape that future.